Treaty 4 Land Acknowledgement
"We (I) acknowledge that we are on Treaty 4 Territory, traditional lands of the Nêhiyawak (Cree), Nahkawé (Saulteaux) and Nakota and homeland of the Métis, Dakota and Lakota."

Development and Peace has chosen a 5-year theme of "Create Hope," focusing this year on "Stand for the Land"— in solidarity with our sisters and brothers in the Global
South who are defending their homelands by protecting their land and water, the environment and human life. To find out more, please join us for coffee and a Share Lent workshop on Sunday, February 12 at 2:00 pm in Sacred Heart Hall.
WELCOME FATHER HYACINTH OKAFOR, CM. FOLLOW THIS LINK FOR MORE INFORMATION ABOUT FATHER OKAFOR.
Father Hyacinth will be with us until February 19, 2023 when Father Thomas returns. Thank you Father Hyacinth.
MINISTRIES LIST FOR February 2023 TO MAY 2023
Daily Masses From Archdiocese of Regina
COLUMBARIUM: EXPRESSION of INTEREST
The Columbarium Ad-Hoc Committee has reviewed the information received from the Expression of Interest presented in October 2022. To date we have 12 parishioners who have expressed interest in obtaining a niche. To move forward we require at least 25 parishioners to consider obtaining a niche. Sign-up sheets will remain in the foyer for anyone considering obtaining a niche. A single niche is estimated to cost $2,500 and
double niche is estimated at $4,000. There is no commitment to put money down until the project is ready to move forward. or more information, please contact the office or any of the committee members: Colleen Jensen, Ted Wallin, Dave Stewardson, Larry Dudragne, Tony Lacelle, Gord Hagen, Martin Kuntz.
Pope's World Wide Prayer Network
Follow this LINK

Holy Father's Prayer Intention for January
For educators
"We pray that educators may be credible witnesses, teaching fraternity rather than competition and helping the youngest and most vulnerable above all."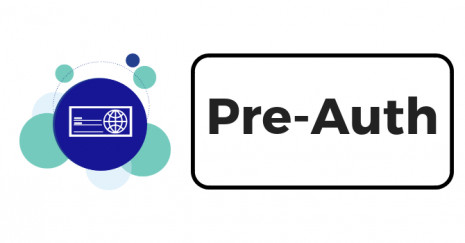 PRE-AUTHORIZED DEBIT IS AVAILABLE AT OUR PARISH
You may also contact the Parish Office at (306) 773-9524 to set up your pre-authorized debit (PAD). It's quick and easy and safe.
Please Support our Advertisers
You will find the businesses that support us on the back of our bulletins as well as on our Web Site, located at the bottom of our Home Page.
Thank you from the Communications Committee.