Treaty 4 Land Acknowledgement
"We (I) acknowledge that we are on Treaty 4 Territory, traditional lands of the Nêhiyawak (Cree), Nahkawé (Saulteaux) and Nakota and homeland of the Métis, Dakota and Lakota."
Lenten Penitential Service March 29 @ 6:00PM
Sign up sheets for Holy Week Ministries will be posted in the south foyer; for the following: Holy Week Mass Ministries, Foot washing, and Holy Thursday Adoration.
Chrism Mass will be held at Holy Rosary Cathedral in Regina on March 27th at 2:00PM. Contact the office if you would like to attend, as we have someone planning to drive.
Mass - Monday March 20th at 7:00PM - Solemnity of St. Joseph
Divine Mercy Novena starts on Good Friday, April 7th. Holy Hour on Divine Mercy Sunday, April 16th at 2:30PM.
MASS TIMES FOR HOLY WEEK ARE AS FOLLOWS:
April 6th - Holy Thursday at 7:00PM, followed by Adoration until 11:00PM

April 7th - Outdoor Stations of the Cross at 9:00AM: Good Friday at 3:00PM

April 8th - Food Blessing at 10:00AM, Easter Vigil at 8:30AM

April 9th - Easter Sunday Mass at 10:00AM
LENTEN PROGRAMS
Lenten Programs for Men follow this LINK

Lenten Programs for Women follow this LINK

Lenten Programs for Children follow this LINK
​SIGN INTO FORMED TO GET FULL ACCESS TO LENTEN PROGRAMS. FOLLOW THIS LINK. IT IS FREE TO SIGN UP.
​

Welcome, Fr Lourdhu Raju Bandhanadam.

Share Lent 2023 focuses on creating hope for grassroots organizations in Colombia and Honduras. Click here for more information, or to donate.
MINISTRIES LIST FOR February 2023 TO MAY 2023
Daily Masses From Archdiocese of Regina
COLUMBARIUM: EXPRESSION of INTEREST
The Columbarium Ad-Hoc Committee has reviewed the information received from the Expression of Interest presented in October 2022. To date we have 12 parishioners who have expressed interest in obtaining a niche. To move forward we require at least 25 parishioners to consider obtaining a niche. Sign-up sheets will remain in the foyer for anyone considering obtaining a niche. A single niche is estimated to cost $2,500 and
double niche is estimated at $4,000. There is no commitment to put money down until the project is ready to move forward. or more information, please contact the office or any of the committee members: Colleen Jensen, Ted Wallin, Dave Stewardson, Larry Dudragne, Tony Lacelle, Gord Hagen, Martin Kuntz.
Pope's World Wide Prayer Network Follow this LINK
Holy Father's Prayer Intention for March
For victims of abuse
"We pray for those who have suffered harm from members of the Church; may they find within the Church herself a concrete response to their pain and suffering".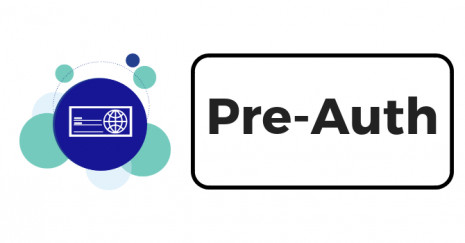 PRE-AUTHORIZED DEBIT IS AVAILABLE AT OUR PARISH
You may also contact the Parish Office at (306) 773-9524 to set up your pre-authorized debit (PAD). It's quick and easy and safe.
Please Support our Advertisers
You will find the businesses that support us on the back of our bulletins as well as on our Web Site, located at the bottom of our Home Page.
Thank you from the Communications Committee.