Treaty 4 Land Acknowledgement
"We (I) acknowledge that we are on Treaty 4 Territory, traditional lands of the Nêhiyawak (Cree), Nahkawé (Saulteaux) and Nakota and homeland of the Métis, Dakota and Lakota."
Tues, Dec 6: Preparing in Advent
We live busy lives in a beautiful world, and preparing for one
more thing can feel overwhelming. Join us to reflect on how
we make space for Jesus to come into our lives.

Wed, Dec 7: Receiving the One We Prepare For
Christmas will arrive, whether we are ready or not. Spend
some time thinking about how we can receive the gift of
Jesus as Advent gives way to Christmas.
Note rescheduled Mass times—both evenings at 6:30 pm.
Good will offering; refreshments will be served afterwards.
Children are welcome.
ADVENT ECUMENICAL SERIES

SAVE THE DATE!
The Adult Faith Formation team will host a Parish Advent Retreat on Dec 6 & 7,
2022 at 7pm. More details next week!
Holy Souls in Purgatory
The month of November is dedicated to the Holy Souls in Purgatory. The Church commemorates all her faithful children who have departed from this life, but have not yet attained the joys of heaven. The Church has always taught us to pray for those who have gone into eternity. Here is a popular prayer to remember the faithful departed among our family and friends. We can pray it anytime but especially during November.
Eternal Father, I offer Thee the Most Precious Blood of Thy Divine Son, Jesus, in union with the masses said throughout the world today, for all the holy souls in purgatory, for sinners everywhere, for sinners in the universal church, those in my own home and within my family. Amen.
Holy Father's Prayer Intention for November
"In November, we pray with Pope Francis for all children who suffer, those who are homeless, orphaned or victims of war; may they have access to education and the opportunity to experience family affection."
EARTH TO TABLE UPDATE
Individual entries are welcome! We will put you on a team. Bring your bottle of wine and $20 to the office or contact one of the committee members listed on the poster.
CLICK ON THE PICTURE TO VIEW THE POSTER AND THE FORM. TO ENTER PLEASE FOLLOW THE INSTRUCTIONS.

NEW ASSOCIATE PASTOR DELAYED
Rev Lourdhu Raju Bandhanadam was ordained April 9, 2018. He is eager to come to Canada and our parish. He is from SE India, but not the same province as Fr Thomas. He is currently waiting for his visa.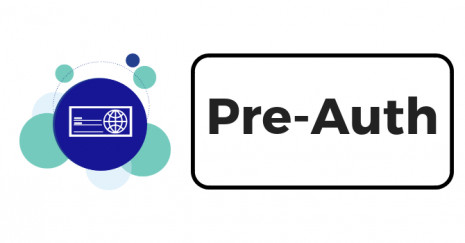 PRE-AUTHORIZED DEBIT IS AVAILABLE AT OUR PARISH
You may also contact the Parish Office at (306) 773-9524 to set up your pre-authorized debit (PAD). It's quick and easy and safe.
Daily Masses From Archdiocese of Regina
Please Support our Advertisers
You will find the businesses that support us on the back of our bulletins as well as on our Web Site, located at the bottom of our Home Page.
Thank you from the Communications Committee.